The top10 Sarasota Blog
Some really cool Things to do in Sarasota
If you like white sand beaches and gorgeous blue water, chances are your travels are eventually going to bring you to Siesta Key right here in Sarasota, Florida. If that's where you are heading right now then this little guide is for you.
How to get around in Sarasota

Once arrived in this sunshine city I highly recommend getting a car. Sarasota may have its small town charm but getting around can be a bit tricky. With a car, you are free to explore on your own time and you won't rack up a hefty Uber bill.
Where to stay
-Art Ovation Hotel
Being a popular getaway spot, Sarasota is filled with beautiful hotels and resorts. Art Ovation Hotel is the perfect hidden gem. Located in the heart of downtown Sarasota this hotel puts you right in the center of all the shops and restaurants. It also has gorgeous rooftop pool and bar where you can spend your days lounging around with the perfect view of Sarasota.
Book it here
What To Do
-Siesta Key Beach
Visiting Siesta Key Beach is a must. Whether you have heard of it from MTV's Siesta Key or you happen to know that it has been rated as the #1 Beach in the US numerous times now, Siesta Key Beach certainly attracts everyone. Spend a day at the beach and then hop on a Free Beach Ride to head to The Siesta Key Village to grab a bite to eat.
-Turtle Beach
Although Sarasota is best known for Siesta, sometimes we want to escape the crowds. Turtle Beach is the perfect spot to unwind and watch the sunset!
-Kayaking
Being right on the ocean, water sports are very popular in Sarasota. If you book a tour make sure you use iKayak. They will provide you with everything you need and take you on a journey through the famous mangrove tunnels.
-Helicopter Tours
This one may seem a little bit out there but the view of Sarasota from above is one you definitely won't forget. Release your inner adventurer and let Heli Aviation show you these gorgeous beaches from a new point of view.
Where to eat and drink
-Buttermilk
Try the handmade biscuit breakfast sandwiches, they are to die for. But get there early, they run out and once they are out, they are out!
-Green Zebra Cafe
One of the best places to grab a quick and refreshing snack. Little tip, get a Brazillian bowl and ask for a scoop of peanut butter!
-Clean Juice
A great place to pop into for an Acai bowl. Added bonus, all snacks are made from USDA-organic ingredients. Get the Nutty bowl, you won't regret it!
-Big Olaf
Grab some handcrafted ice cream and stroll around Siesta Key Village. Little Tip, get the Moose Track ice cream!
-Lila
If you are looking to kick your day into high gear with a clean meal, I recommend heading downtown. This primarily vegan restaurant cooks with locally sourced ingredients and the results are amazing!
-Boca
Another great little place downtown Sarasota. They get all of their food from different local farms and even have their produce growing inside the restaurant. Enjoy your meal with the basil plant growing right next to you. I definitely recommend trying their nightly special, the staff meal!
-Napule
Not feeling American cuisine? Not a problem. Enjoy an Aperol Spritz and an amazing pizza!
-Happy Hour
Grab a signature martini at Mattison's downtown. Or go to Shore on St Armand's Circle and get the P. C. Shrubbery cocktail. Another great spot for happy hour, or social hour as they call it, is Social Eatery and Bar.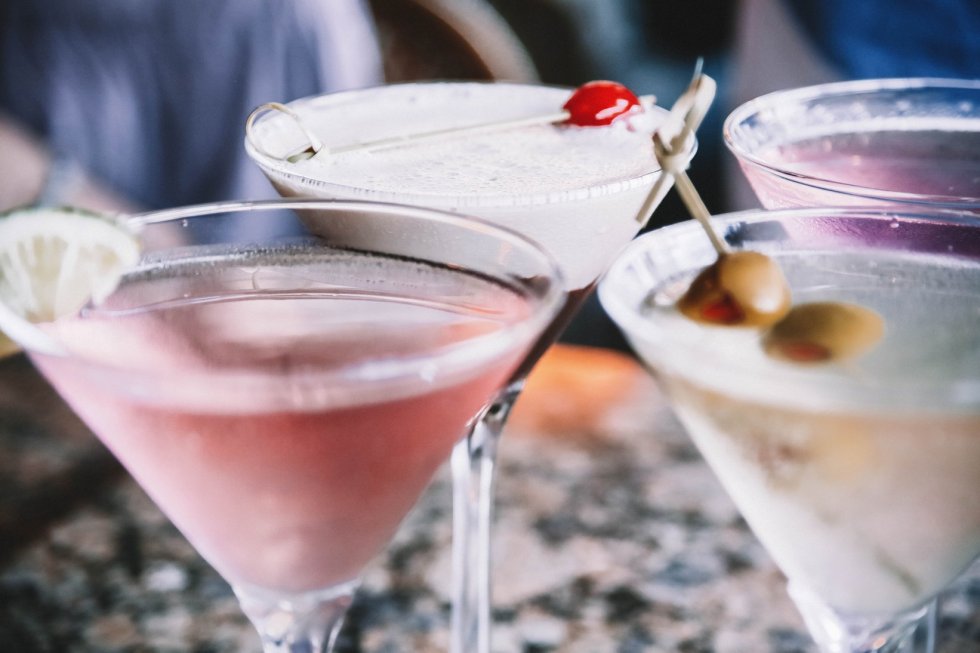 -
Calusa Brewery
Beer lovers need to make a stop here and get a flight of beer. They will pour all of their specialties for you to taste. Bonus, they have different food trucks that come daily to give you a quick bite.
-Pangea Alchemy Lab
If you are looking for something truly unique, this speakeasy is going to be your spot. They make some crazy fun drinks and the whole place has a very cool vibe.
From its small town charm to its amazing beaches, Sarasota is one of those cities that you can't help but call involve with. Whether you are coming here to relax or for an adventure, Sarasota has something for everyone!
Make sure to check out the
ebook
for some extra insider tips!